The ideal socially distant vacation
Have you heard the term' Overlanding before? Overlanding is a vehicle trend that merges off-roading and camping, where you focus more on the journey than the destination. Overlanding is an exciting way to travel and see new places. It might be the ideal socially distant vacation strategy!
A typical Overlanding trip could involve pulling the back seats out of your SUV or setting up a tent on top of a vehicle, packing your camping gear, taking your car to a beach, forest, other remote location, and charting a course!
If you're looking for a fun and affordable way to enjoy the great outdoors in the safety and comfort of your vehicle, then Overlanding may be for you.
The fabrication of Overlanding
The term "Overlanding" derives from early-1900s Australia, when ranchers would move cattle over vast spans of land, creating new pathways to unexplored parts of the outback.
Of course, the more modern version of Overlanding is a lot different from this original practice.
Sometime during the middle of the 20th century, owners of 4×4 vehicles such as Jeeps, Toyota, Range Rovers, and others began to explore remote destinations while living out of their SUVs. Thus, today's widely accepted concept of Overlanding – a self-reliant overland journey – was born.
In recent years, the trend has taken off. We're seeing everyone from seasoned adventurers to families looking to explore new or familiar areas using their vehicles, embarking on Overlanding trips. It's a fantastic way to enjoy every moment of a journey through nature truly.
The Right Ride for Overlanding
Before you can look into destinations near or far, you need to make sure your vehicle can handle an Overlanding trip. It's a bit more strenuous than your average road trip!
Ideally, you want an SUV or truck equipped with 4×4. In addition, the vehicle should be narrow with a short wheelbase, which will allow you to travel down tight trails and nimbly navigate wooded areas.
Some of my favorite Overlanding vehicles at the moment include the Toyota Series 80, Toyota Tacoma, 4 runners, Range Rover Classic, Jeeps, Ford Ranger, Nissan Frontier.
Load Up on Gear
Remember, unlike ATVs, dirt bikes, and other off-road vehicles that are designed for one specific purpose, you'll likely be Overlanding in your everyday vehicle! It needs to take you to the trail, through the route, and get you back home on the highway safely — this requires some special gear and add-ons. A few things to consider:
Armor and protection. These are crucial for a long overlanding trip and will help keep your vehicle in one piece. At the very least, look at bumper upgrades(Bull Bar) and steel skid plates to protect your car's body and drivetrain.
Upgraded lights. You will be spending a lot of time outdoors in dark or shaded wooded areas! Your factory headlights likely won't cut it. Either consider upgrading your headlights before the trip or adding some off-roading lights, which are available in various styles and strengths and can be easy to mount. You won't regret it.
All-terrain tires. These are an excellent add-on if you're a more serious traveler or plan to tackle some particularly tough terrain. An all-terrain tire will provide increased traction and grip on all sorts of surfaces like rocks, mud, and even sand. It may be an expensive investment, but it's an invaluable tool for off-road adventures.
Tools and spare parts. Keep some of these on hand if you're planning a more extended trip to a more remote destination and feel comfortable making minor repairs to your vehicle. Remember you're putting your vehicle through strenuous driving, so all its systems are under increased stress, which could cause failure. You need to make sure you're prepared to make any necessary repairs in remote areas where a tow truck can't reach you.
Don't forget about camping gear, either! That's the other half of the Overlanding trip. Car and truck-top tents have become massively popular in recent years and are great if you want to sleep right out of your vehicle or avoid intruding wildlife in your tent.
Of course, you can also go more traditional and pack regular tents, particularly if you're Overlanding to a designated camping area.
Since you'll essentially be living out of your vehicle, anything collapsible and compact is perfect for Overlanding. Look for space-saving grills, cookware, chairs, and lanterns.
Must have items if Overlanding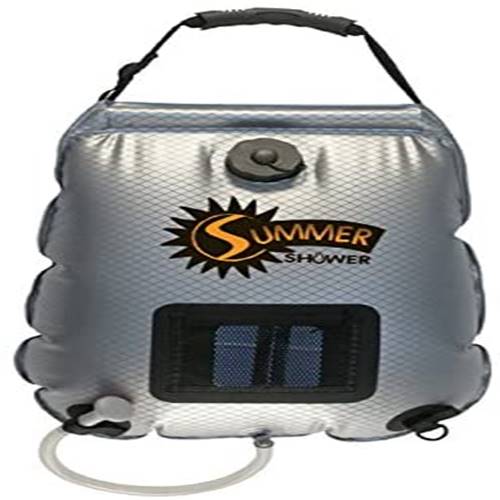 While the purpose of Overlanding is to break from your everyday routine and get back in touch with the outdoors, I know we can't go anywhere without our devices!
Speaking of, bring plenty of portable chargers, portable solar kits, or install solar panels on your roof rack so your phone and other essential electronics don't die on you. You will want your phone and cameras to charge for the incredible scenery you will be seeing.
Know Before You Go
Lastly, make sure you do your research before planning any Overlanding trip. You want to be sure that Overlanding and overnight camping are permitted where you're going.
Overlanding is an off-roading/ camping adventure!
You should also map out your route ahead of time to understand the terrain, estimate the trip length, and familiarize yourself with local sights and points of interest in the area. When in doubt, state and local recreation websites are always full of resources, and you can call ahead to confirm that everything is open or ask for suggestions.
Side Note: This might go without saying, but make sure that any vehicle you plan to take on an Overlanding excursion is well maintained. Check your tire pressure (including your spare, should you need to put it to use!), headlights, fluid levels, and battery before setting out. You don't want the trip to be derailed by a breakdown!